Conservation of the natural environment
The environment and natural resources are the bedrock of the primary sector. That's why their conservation is one of NEIKER's raisons d'être.
We develop innovative initiatives that lay the way for compatibility between the sustainable use of our natural resources and conservation of the environment, biodiversity, the landscape and preservation of the natural and rural environment. It is therefore essential to carry out studies on the conservation and sustainable use of agricultural and natural resources and, specifically, to develop measures to recover the functional nature of degraded soil in our environment.
Using environmental monitoring techniques, we study the impact of climate change on our environment and propose solutions to reduce its effect and adapt to the new environmental scenarios. We design an integral strategy for introducing guidelines on the sustainable handling and conservation of natural resources, so that they can later be transferred to the sector to correct non-sustainable attitudes.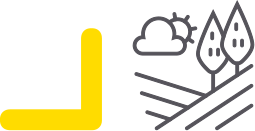 Balance between production and conservation.
Our lines of research in the environment are as follows:
Evaluation and conservation of natural resources
Evaluation and conservation of natural resources
We use innovative methodologies and technologies to assess sustainability in the use and management of natural resources, including those present both in the agricultural environment and in protected areas, given their special interest for conservation.
Evaluation of soil health
Evaluation of soil health
We develop biological environmental monitoring tools to assess the impact of agricultural practices and different sources of environmental stress (pollution, climate change) on soil function. We also apply sustainable recovery methodologies to degraded and contaminated soils.
Biodiversity
We study biodiversity in the natural and agricultural environment with a view to contributing to its conservation and, as a result, to the supply of ecosystem services.
Climate change in agro-ecosystems
Climate change in agro-ecosystems
We assess the effects of climate change on agro-ecosystems, designing measures to reduce their consequences and enable us to adapt to the climate scenarios of the future. We also develop guidelines for controlling the greenhouse gas emissions produced by the agricultural sector.
Waste
We develop innovative methodologies for recovering agro-livestock waste and establish guidelines for their correct management, in the framework of the Circular Economy and the Circular Bioeconomy.
Outstanding environmental research projects
Dissemination in environmental research
PUBLICATIONS
We produce scientific work recognised nationally and internationally in our areas of research.
THESIS
We lead or participate in studies that help to improve, corroborate or propose measures for process optimisation and improvement.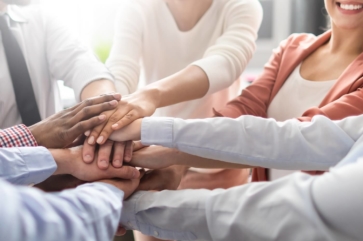 SPECIALISED GROUPS
We create networks with an eminently applied vocation and focussed on transfer of the knowledge generated.
The NEIKER Environmental Research team develops R&D&I projects aimed at minimising the environmental impact of agro-livestock and forestry production systems, adapting to climate change and conserving natural resources.
People in environmental research

Would you like to consult us on your case?
Would you like more information?
We have a highly experienced team who are here to help you.