The research work developed by scientific staff at NEIKER requires a series of infrastructures adapted to the particularities of our agricultural, livestock and forestry sector.
Throughout our history we have introduced advanced equipment to our headquarters in Derio and Arkaute until obtaining facilities constituting an international reference in the field of Primary Sector research.
High security installations
Two high security installations occupying a total surface of 1,520 m2.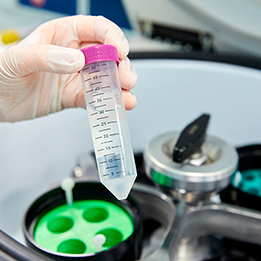 As well as safety infrastructures, we have experimental equipment that helps us to develop our scientific work. This equipment, combined with the expertise of our research staff, enables us to develop innovative solutions aimed at transferring knowledge to the sector, at improving farm efficiency and at guaranteeing food health and safety.
Laboratory of microbiology and immunology, Animal experimentation facilities with levels 2 and 3 of biosafety, Chromatography área, Molecular Biology Areas, Analytical Chemistry Area, Experimental Flock, Animal husbandry, Experimental plots, Incinerator oven,…