Climate change is now a reality that has an obvious effect on our ecosystem and that conditions the yield and productivity of agricultural and livestock farms.
The rise in temperatures and of CO2 levels in the atmosphere, changes in rainfall patterns and the occurrence of extreme weather phenomena affect the volume, quality and stability of food production, but also the environment in which the farms are located.
Added to this are the consequences of the quantity and quality of water resources, the prevalence of pests and diseases, and soil degradation, among other factors.
To deal with this global phenomenon, at NEIKER we work to find solutions that will enable agro-livestock farms and forestry operations to adapt to climate change and mitigate its consequences.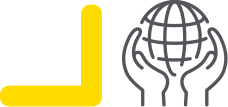 Towards the farms of the 21st century.
Our lines of research in the environment.
Alternatives to today's production systems
Alternatives to today's production systems
By using technology and scientific knowledge to achieve sustainable farm management.
Climate scenario simulations
Climate scenario simulations
To anticipate and prevent its consequences on crops and natural resources in the future.
Circular bioeconomy
The taking of steps to reduce dependence on raw materials and create new economic activities.
Advanced composting
Obtaining of high-value fertilisers based on the recovery of animal waste.

Would you like to consult us on your case?
Would you like more information?
We have a highly experienced team who are here to help you.